Oh Rose Gold where have you been all my life?  Why did I not know that you existed until now when it seems like it is appearing on everything?
I typed in Rose Gold on Pinterest, and found watches, cupcakes, cups, headphones, bikes, faucets and shoes.  Apple i phone has called rose gold the new pink and now apparently people are dying their hair a rose gold shade, which is quite lovely.
So with all the hype of rose gold, I have gathered some information about this wonderful type of jewelry that has inspired this craze.
There are three kinds of Rose golds, Red Gold, Rose Gold and Pink Gold.  The more copper it has in the gold the more Red it is.  Gold in and of itself is very soft and hard to make it into jewelry and can easily be dented with the wear and tear of life.  That is why an alloy which means another metal is combined with gold to make it more durable and easier to work with.  To create the rose hue copper is added to the gold.
To help you understand how much copper is added to it can be found in what Karat they are made of.
24K Gold is 100% Gold
22 K gold is 91.7 % Gold
18 K is 75% Gold
14K Gold is 58.3% Gold
12 K gold is 50% Gold and
10 K gold is 41.7% gold. anything below 10 K is not considered to be real gold in America.  That is why it is important to make sure that any ring that you see has the Karat stamped inside the piece of jewelry to make sure it is legit.
Since pictures are worth a thousand words, here are some amazing pictures of Red, Rose and Pink Gold
18K Red Gold has 75% Gold and 25% Copper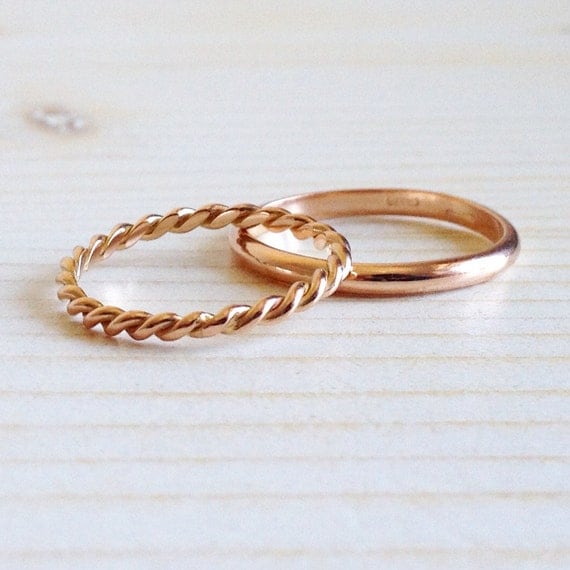 These beautiful rings can be found on My Golden Age
18K Rose Gold has 75% Gold 22.5% Copper and 2.75% Silver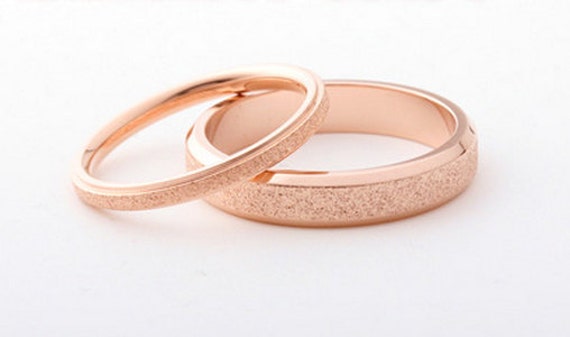 This stunning pair can be found on JewelPalor
18K Pink Gold has 75% Gold 20% Copper and 5% Silver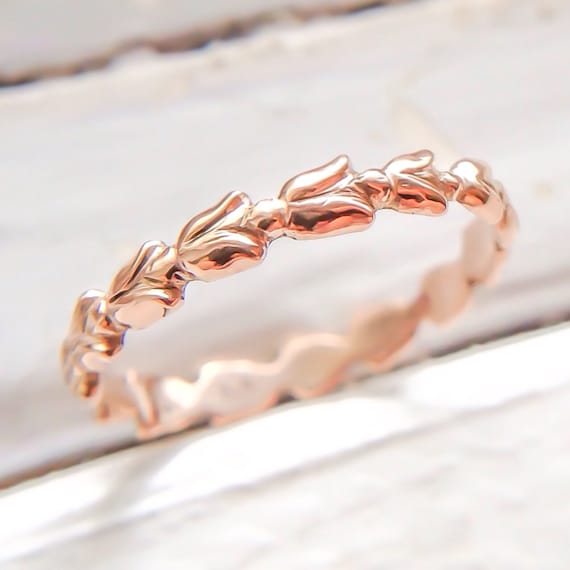 This delicate little beauty is found on ruiandaguri
To let you see the contrast between the white, yellow and pink (Rose)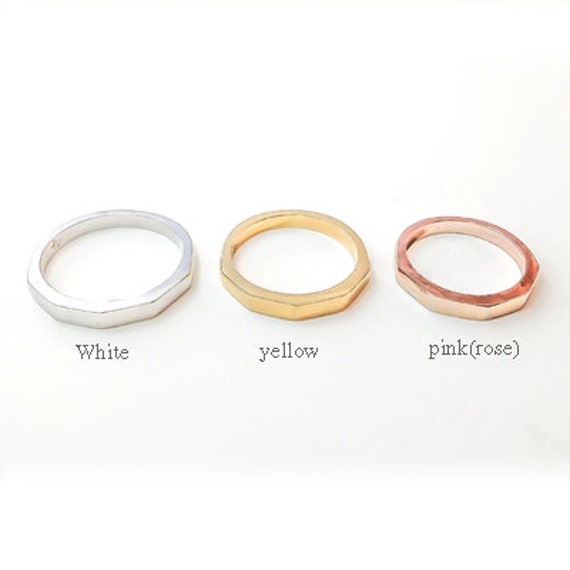 These beautiful rings can also be found at ruiandaguri
History of Rose Gold:
Rose Gold first showed up in Russia in the 19th century and known as Russian Gold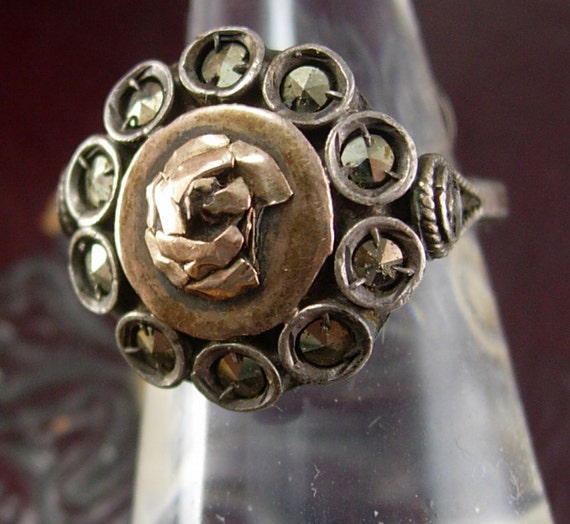 This Ring can be found at Vintage Sparkles
Mid Victorian era was also a time for Rose Gold which symbolized romance and love.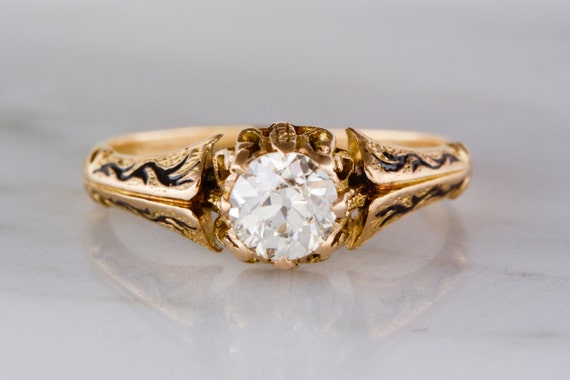 This ring is a vintage beauty from the 1800s and can be found at pebbleandpolish
1920's found a resurgence of the rose gold ring thanks to cartiers trinity Rolling Ring.  This ring has the best of three worlds, for those that have a hard time deciding what type of gold they like best, why not just combine all three?  Rose gold, yellow gold and white gold.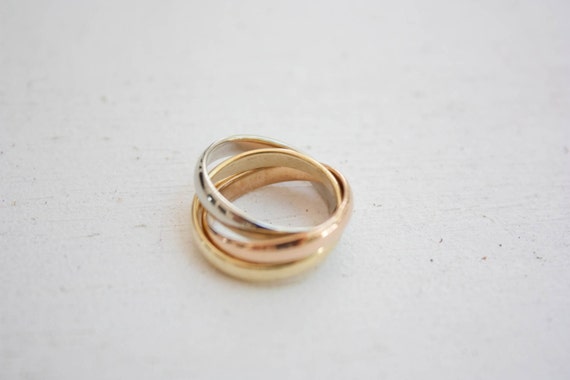 Heist Vintage is the place to find this beautiful ring with a fun excerpt of what each of the bands represents.
During the World War II there was a ban against platinum because it was used for the military, so rose gold proved to be a great alternative from the 1930s-1950s.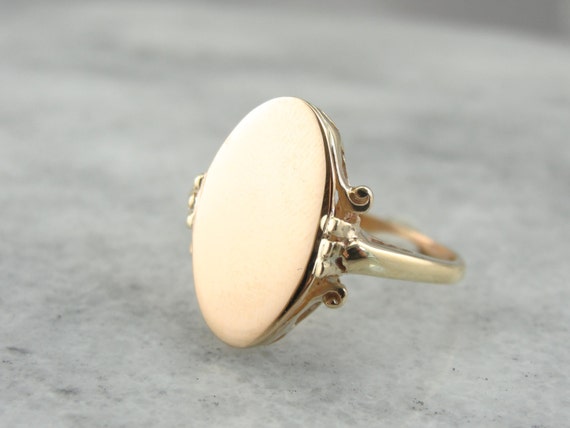 This Gold Signet from the 1950s, can be found at MSJewelers.
The 90s came and went and rose gold fell in the background because minimalism and sleekness were in.  But FINALLY Rose Gold came back and is better than ever!
Here are some of my favorites: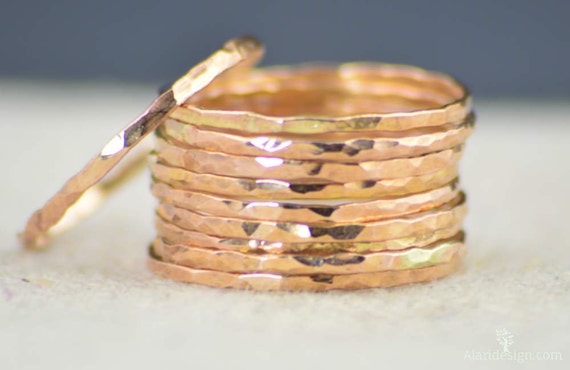 14K Rose Gold Rings found at Alaridesign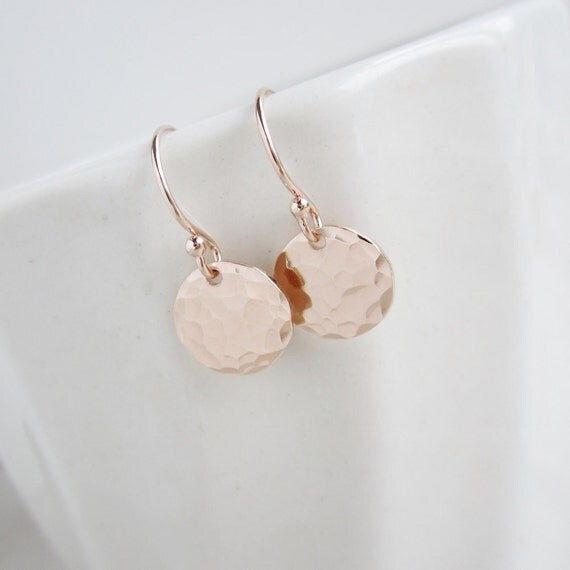 '
Tiny Dot Rose Gold earring found at KGarnerDesigns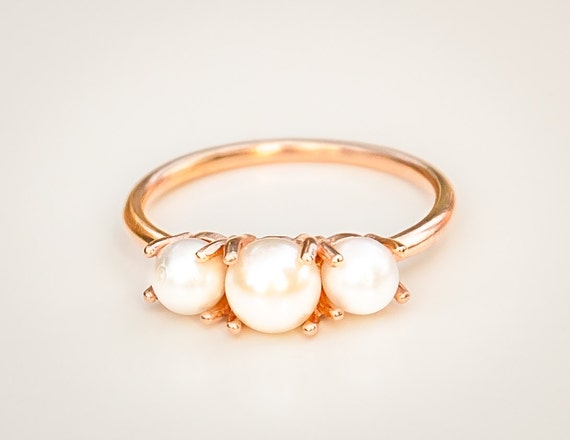 I see pearls and always get excited, this can be found at milajewellerydesign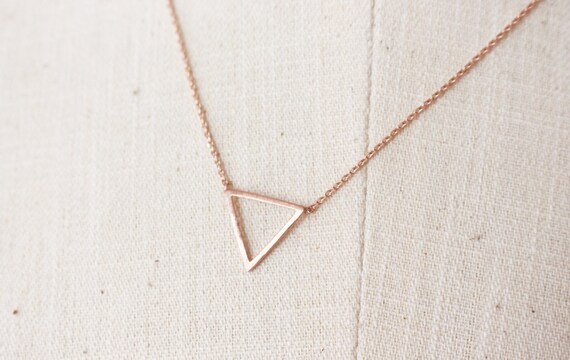 This simple necklace is so refreshing, this is from bySiukwan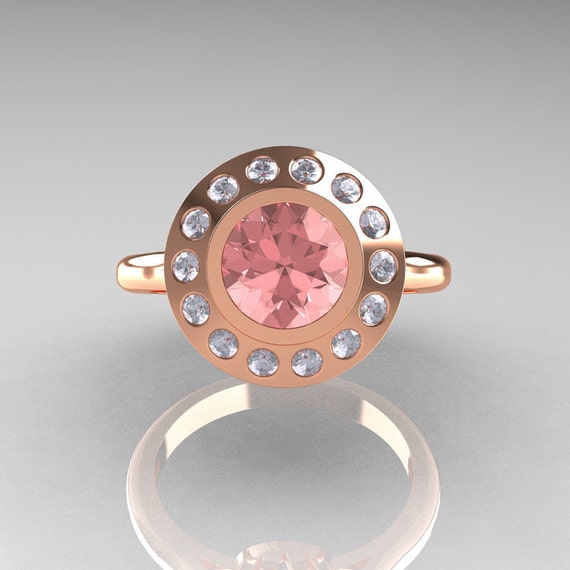 WOW! Thank you artmasters for creating this!
And to finish off my love Rose Gold here are some rings that are just perfect! Thank you Elegant wedding invites for finding them!
All I can say is Hallelujah Rose Gold IS BACK!