This is how to Make a Double Knot Ring:
Now is your turn to learn how to make a Double Knot ring, are you ready?
The knot ring, is a standard classic,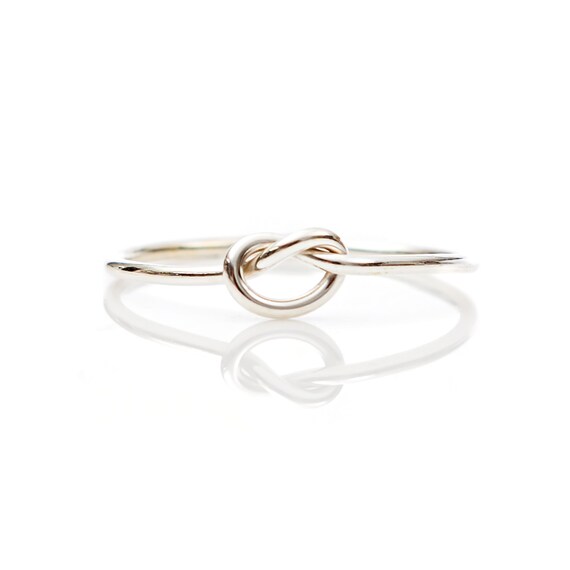 It can even be changed to create this cute little heart knot ring: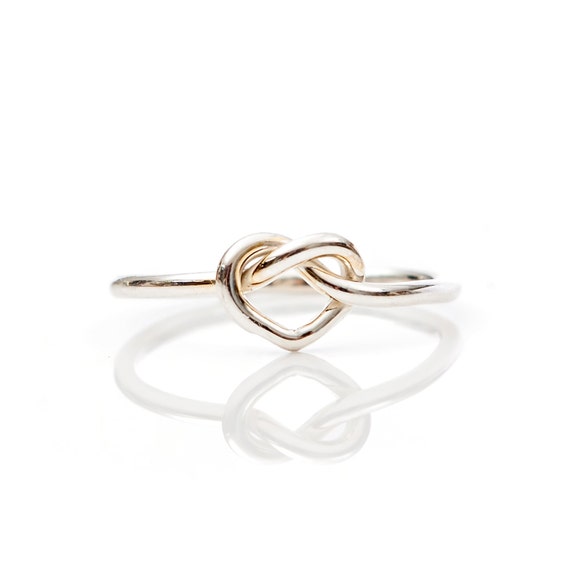 Maybe you are looking at these rings and thinking I want more…
And you can get more!   How?  Introducing the Double Knot ring!  Not only do you get double the knot, but you can combine different wires to create the look YOU want.
Love Sterling Silver, here you go: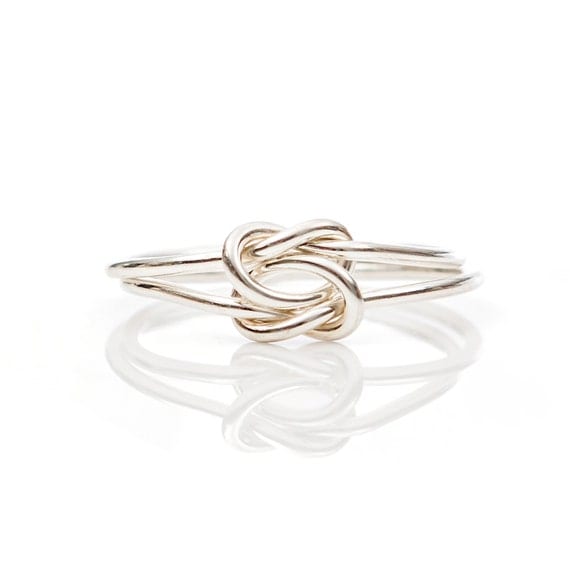 Can't get enough of Rose Gold, maybe this will satisfy you: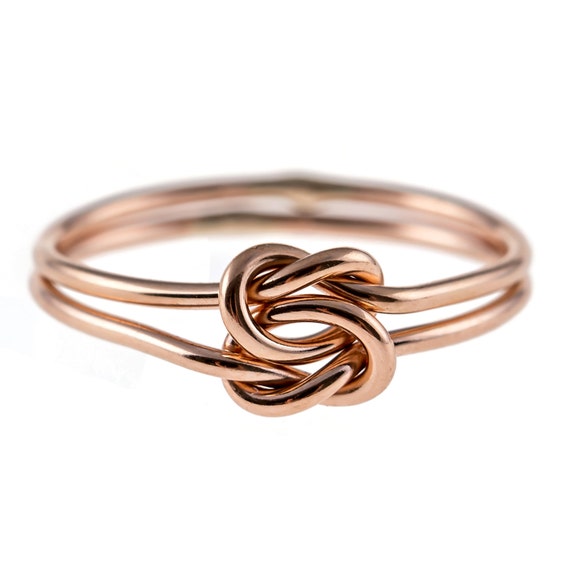 If you see the value in both metals, and it is hard to choose which one, why not have both?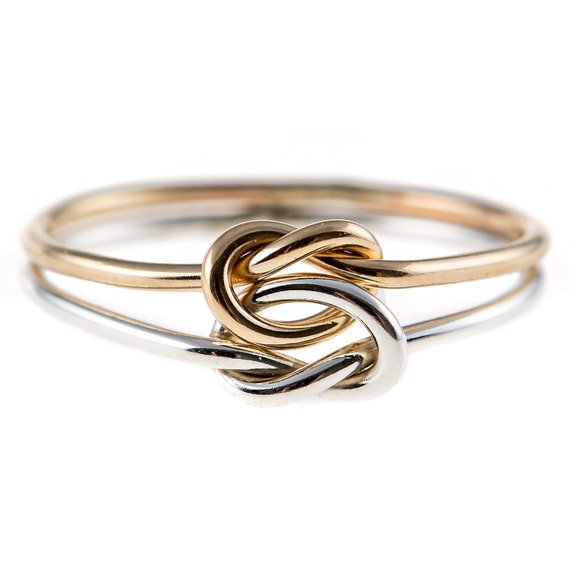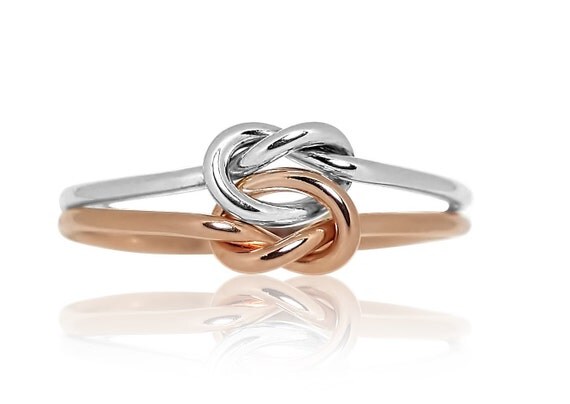 And that my friends is why the Double Knot Ring is so AWESOME!
The tools you will need to make the double knot ring are:
Here are the different types of wire that were shown in the pictures above.  Choose what combination of wires you would like.  Wrap the wire around your finger, and add a half length more in width to make sure you have enough for the knot in the ring.
18 gauge 14 K Gold filled wire
To make the knot, you will need to create a clamp to pull the wire into a knot:
You can use pliers to pull it with both hands, or have you and someone else on either end of the wire pull it.
once pulled you need to find something round to create a circle like a mandrel. You can use a marker to get the ends rounded, but the final step to get the whole ring round, you will need a mandrel and a mallet.
To connect the ends of the wire, solder it together, which is an involved process.
You will first need a torch
Soldering board, so you can protect everything around you.
Solder paste, depending upon which wire you use, will depend on what paste you will use, if you put Sterling Silver paste on Rose gold, you will end up with white on the ring.  Here are the soldering Pastes:
10 K Yellow Gold and Rose Gold
You will need spray flux to your metal to protect your gold and silver.  Spray it on the jewelry and it will help the gold not tarnish and prevent the silver wire from melting.
lighter to light the torch
Here is a video to help you with soldering. this is my mom showing you how to make a knot ring, she is a professional!
After you solder the ring, you have caused the ring to look very dark, and not at all presentable.   To take off the fire damage and make it look like the metal again,  you will need a pickle.
But to make it sparkle, you also need a tumbler:
Here is the full process of how a ring is made from start to finish, although this is not the knot ring, we use the same soldering, pickle process, and tumbling for each of our jewelry items.
Ring from Start to Finish – the cleaning process
It is quite an involved process, but there is another way to make a double knot ring without using a torch and that  is to be creative with the wire and do something cool like this shop Designed by Lei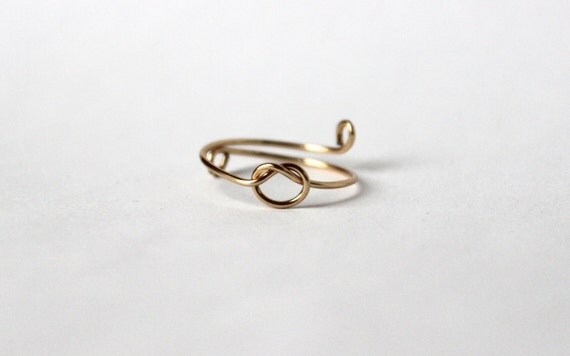 This is a great idea of how to finish off a ring without using a soldering torch.  If you look at her shop you will see a lot of creative rings, that do not use soldering but are still so pretty!
Enjoy making your beautiful Double Knot Ring!
Tales of the Shop
My mom LOVES playing the piano, and has attempted to teach each of her six kids how to play the piano.  We all vary in our ability to play the piano, but one thing is for sure, we all enjoy music and appreciate our moms efforts to teach us!  I have been away from my family for seven years, and I tend to get homesick on one day of the week, it is Sunday.  Why Sunday?  Because this is the day where we all gathered together as a family to eat delicious food, have a discussion, have a walk around the block and gather around the piano to sing songs.