What makes you want to wear to wear jewelry?  What kind of jewelry do you like buying? Does it matter to you if you know where the jewelry is made?  Are you looking for the latest trend, a timepiece, or something unique that can be found from second hand sources such as a garage sale, thrift store, craigslist, or a pawn shop?
Jewelry to me is something that is special, the only piece of jewelry I wear on a consistent basis is my wedding ring, without it I feel like I have lost a longtime friend.  TO me it symbolizes what is important in my life and keeps me focused on what matters most to me which is my family.
How can a piece of jewelry mean so much?  Jewelry is one of those things that increases with value over time and meaning the more you wear it.  My Sister in Law wears her wedding ring and a necklace with beautiful little rings that symbolize each of her kids.  My other sister in law wears no jewelry except her wedding band.
When I went to a garage sale I saw pearls and I instantly got excited asking if they were real, they were not, but she replied my most important pearls are inside in a special spot. When a person wears a piece of jewelry consistently you know that there is a story behind it, and sometimes you are lucky to have the benefits of hearing that story:)
A piece of jewelry can add character to your clothing, it is the one unique feature where everyone can wear the same shirt, but the accessories make all the difference.
To me jewelry means my family. We have worked together over the years learning the tools of the trade.  I would like to think I have two degrees one a music education degree, and another as a jeweler.  I look at jewelry differently and life differently after working in the shop.
Let me explain:
You may look at this knot ring and think oh how cute (well, I hope you like it:).
When I look at this knot ring, I see the first glimpse of hope for our Hoops by Hand business, we had started this business for over a year and not much was happening. And then Nicole put up the knot ring, and the sales started coming. Then our hopes began to grow and expand because of this blessed knot ring.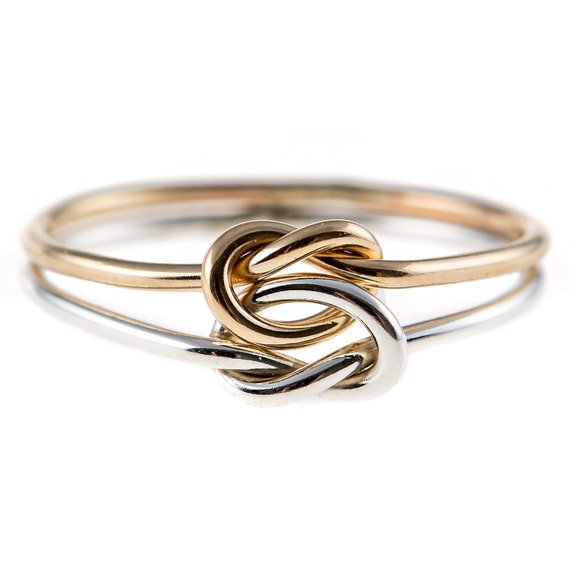 I see a hoop earring and it makes me happy, because this is a classic of the shop and one of the first pieces of jewelry that we learned to make, it was the gateway into the jeweler life. It is tricky enough to make you feel like you made something worthwhile, but also there was so much more to learn.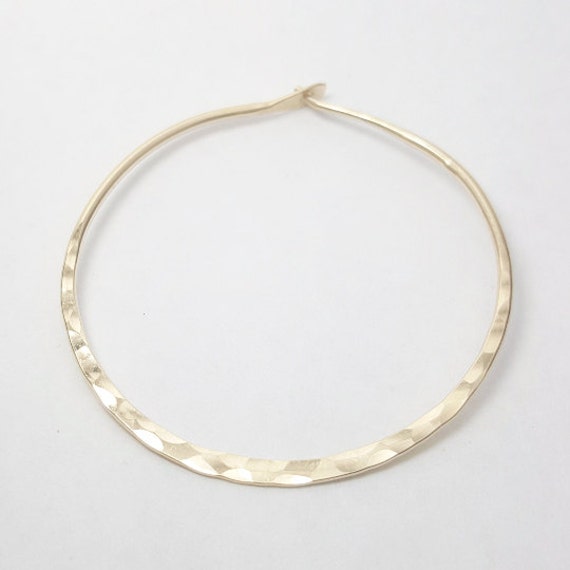 I look at the braid ring and I see a love and hate relationship with this ring.  It was one of those rings that I didn't want to learn how to make but my dad had decided that this was the piece of jewelry that would become my specialty.  Now it is one of my favorites to make and the only braid I can legitimately make:)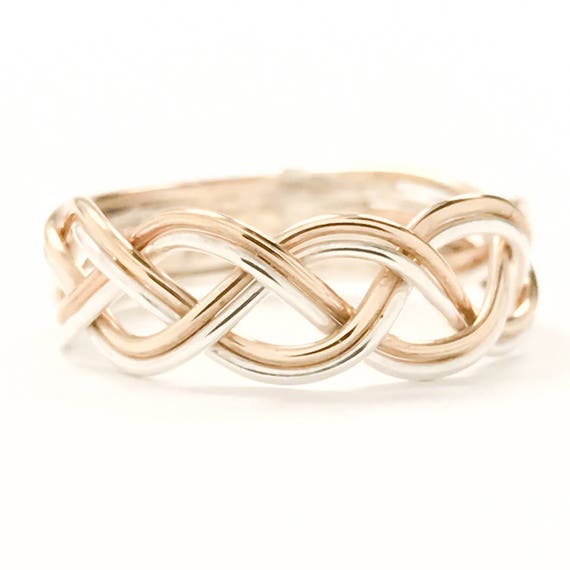 I see the Double Wrap Earrings and feel very possessive of these Earrings, because they are mine!  I made them summer after summer, this was where I made the big bucks (Well in my mind anyway…) and I was sad when I could not make them anymore and someone else had to take over.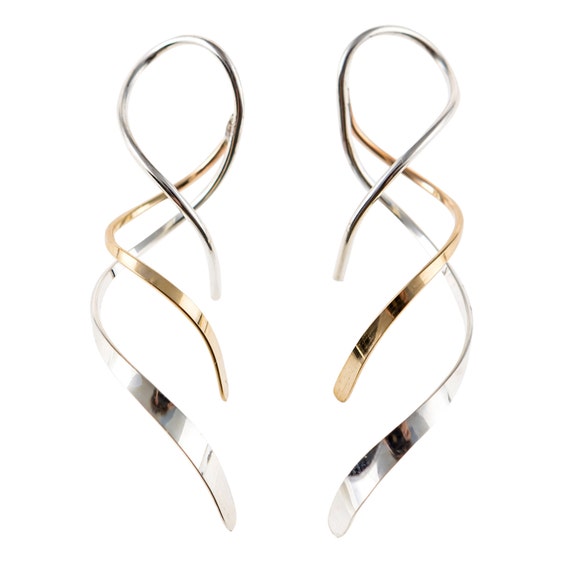 One of the hardest things for me in leaving Utah, was of course saying goodbye to my family, but second, I wasn't able to make jewelry anymore.  I missed being with my family, but a part of me knew that what I really missed is taking a piece of wire, and making it into something beautiful, for a special someone out there who was kind enough to make a purchase.  In the end I see myself only wearing my wedding band, I never seem to be able to keep both sides of a pair of earrings, a necklace makes me feel strangled, (probably because I have had a baby for the past 11 years and they like to tug on it) so I will chalk that up to a stage in my life.  But I miss the craft of making jewelry.  Have you ever learned something, and you miss it with all your heart?  That is what jewelry means to me!
Now I probably got you worried, now you may think…who makes the jewelry in your shop?  My mom, dad, and Lisa, are the ones at the helm, and I help whenever and wherever I can. Each of these pieces from our Etsy shop are made from a cute little basement in Provo UT. The shop keeps changing locations, but the heart and makers of it never do, in fact they get better with age:)
Thanks for supporting us in what we love!
Love Hoops by Hand